In response to various requests from customers;
● Built-in plural mechanisms in one box
● Special housing in appearance
● Special cam motion law
● Long output hollow shaft
From these applications, MYDEX has a wide variety of design, manufacturing and sales records.
Our company has various know-how and solutions from our plenty of experience.
Please consult us when you cosider designs of accurate and high speed automatic machineries for complicated works.
MYDEX can cater to your expectations of "If this is possible" from 1 unit.
Please contact our technical staff.
We would like to introduce our various examples of special secifications as follows.
Special Unit
Built-in plural mechanisms in one box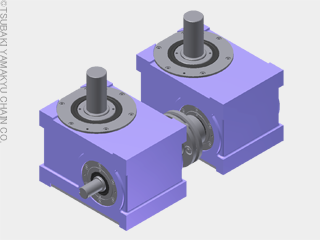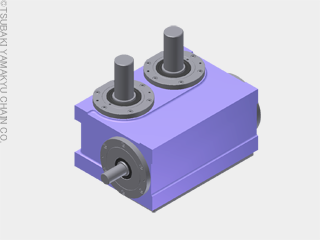 You would like to make compact as much as possible of a device that 2 units of indexer are synchronized.

Built-in 2 units of mechanism in one box.

Effective in one box
Compact (28% reduction in volume of outer size)
No need for connecting parts, couplings, etc.
No need to adjust timing of 2 units.
Special shafts and additional machining
Chamfering housings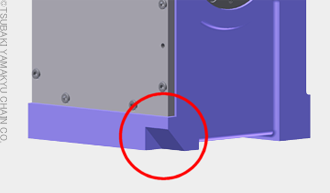 If it is a slight interference, our additional machining is available.
Variant outputs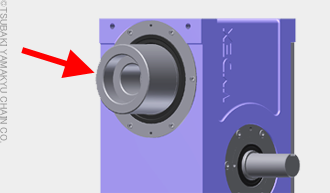 High rigidity can be obtained for keyless fixture on an output shaft.
Long output hollow shaft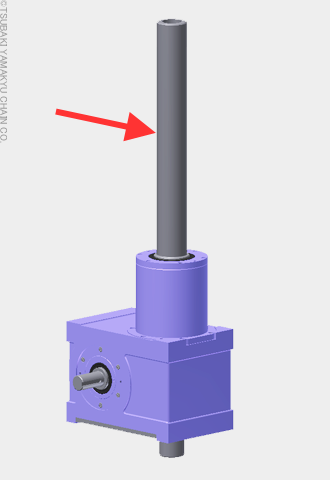 If the specifications are split type of penetrated long output hollow shaft, high accuracy cannot be obtained such as runout of shafts and squareness
and also strength is insufficient, but these can solve the problem using single-piece structure.
Machining and mounting an encoder on the input shaft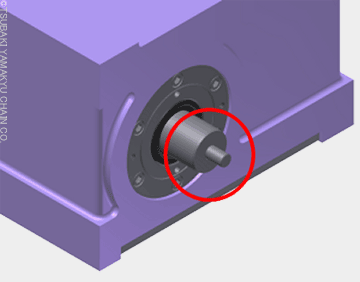 An encoder is mounted on the input shaft so that the output shaft timing can be synchronized accurately.
Machining to be a stepped input shaft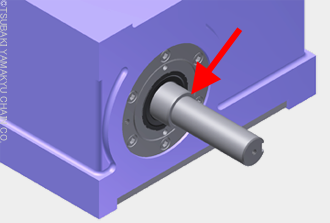 It can be equiped with a drive train from the counter side of a frange face.
Double output shafts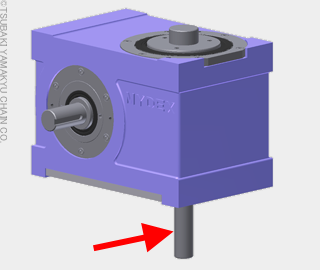 It can be equiped with a drive train from the counter side of a frange face.